If you care about writing high-converting emails, there's a great video for you. Ben Settle and Kevin Rogers dissect some great email copy and go into why it worked so well.
To view the video (which is about an hour long), you need to scroll to the bottom of this sales page and then click on the video play button.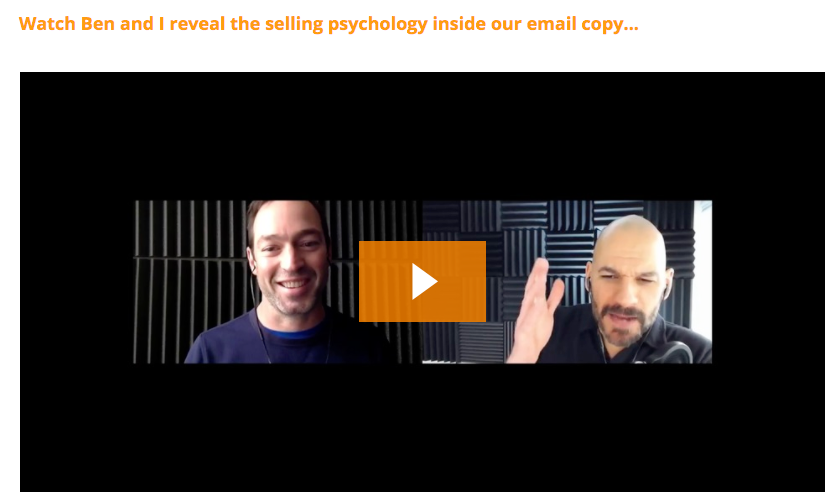 If you're going to do this, be sure to set aside an hour of distraction-free time and have a notebook ready at hand.