So at this point of this blog, I couldn't care less about the number of pageviews and visitors I'm getting. It just doesn't matter at this point.
But what surprised me was the effectiveness of the spamb0ts.
I got exactly two visitors to marketingbaby.com since I launched the blog, that's what Google Analytics tells me.
(Btw. I'm launching a new 'how to get rich on the internet with high-traffic websites' course. If you sign up now, you'll get it for a discounted $198!)
Which is funny, cause I also got two spam comments on my blog: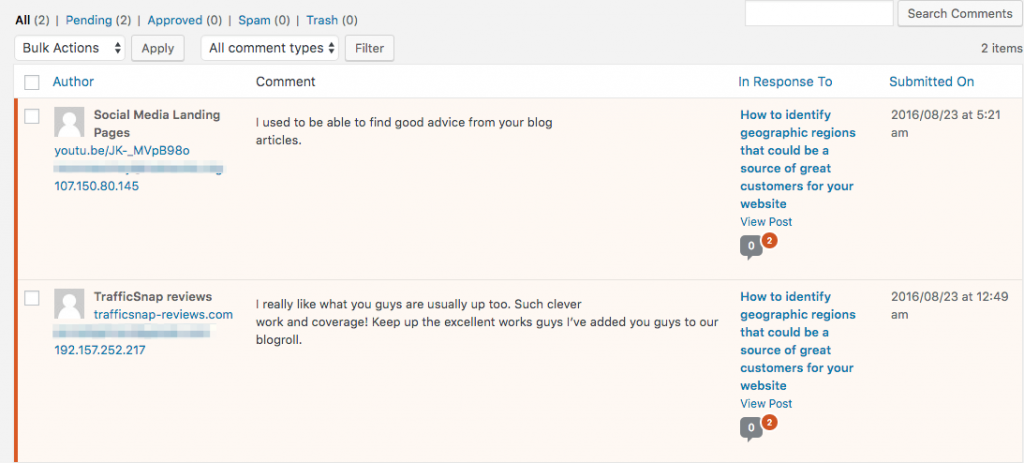 Spam never sleeps!